PurMed CBD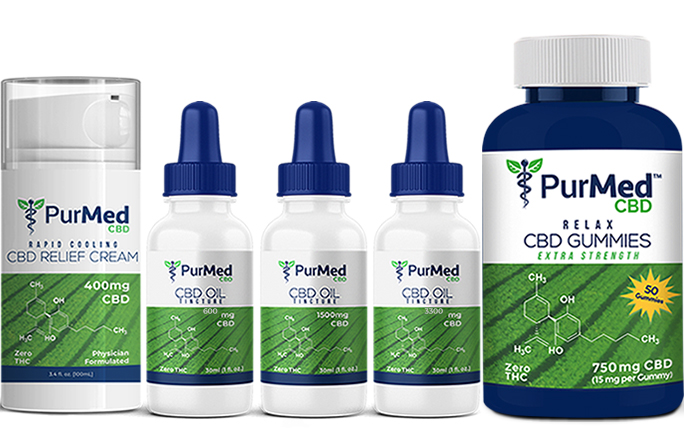 Why Choose CBD?
Cannabidiol, commonly known as CBD, is a unique antioxidant compound found in the Hemp Plant. It is non-intoxicating, as it contains ZERO THC, and can offer enormous therapeutic potential to patients suffering from a wide variety of pain, inflammation, anxiety and sleep disorders. It may even reduce or eliminate your need for post-surgery pain medication, offering patients alternative relief options.
How CBD Works with Your Body
Taken sublingual or topically, CBD is absorbed into your cells. Through the help of your body's Endocannobinoid System, CBD reacts with various receptors in the brain, organs, muscles, tissues and nerves to help regulate inflammation, pain and maintain homeostasis.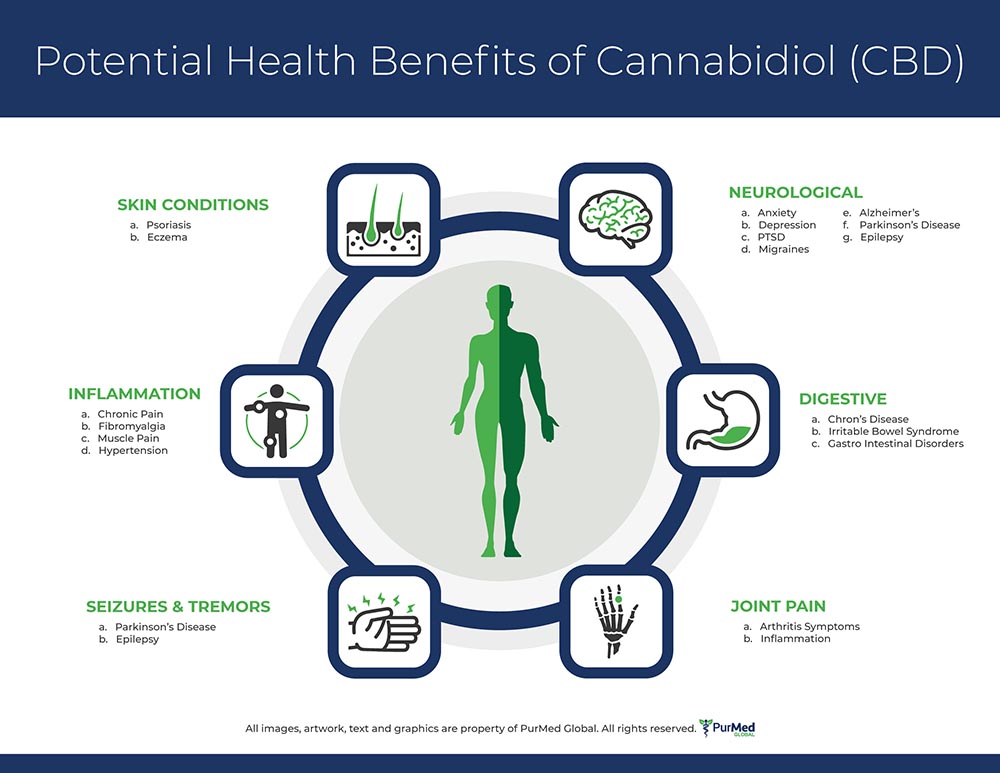 ​
PurMed Global is dedicated to ensuring that their entire line of products are responsibly sourced through their proprietary seed-to-sale supply chain. This ensures that all of PurMed's products meet the highest level of safety standards, consistency and compliance.